Posted on June 07, 2017 by Kate Halsall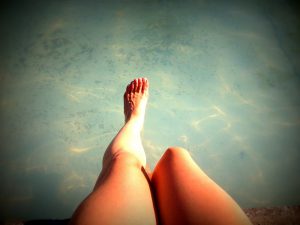 Everyone who has trained with me in one way or another knows that I think squats are the king of exercises! If I'm honest though, I love lunges too – in any variety…that said, I also love deadlifts, glute bridges, calf raises – in fact…I love most lower body exercises! So many favourites and so little time!!! No matter how you train – classes, gym, personal training or at home; it's important that you don't skip leg day. So here's some of my favourite lower body exercises.
I predominantly take an agonist/antagonist approach when working legs i.e. working opposite muscles.  It means whilst one set of the muscles rest I can work the others. It also means you get equal development in your legs and can slip a superset of exercises into your existing routine. Of course if you're feeling brave, it makes for a "nice" leg day workout! In terms of reps and sets, it totally depends on your training goals. Personally, I love an 8 to 12 rep range and 3-4 sets…..
| | |
| --- | --- |
| A1. Bulgarian Split Squats | Great for targeting those Quads |
| A2. Straight Leg Deadlifts | Targeting the Hamstrings |
| B1. Short Step Lunges | Lunges are a great all round leg exercise. But by varying the stance you can place the emphasis on certain muscles – in this instance, the Quads |
| B2. Kettlebell Swings | Hamstrings, Glutes and Hips |
| C1. TRX Pistol Squats | I use these to work the muscles of the lower leg as they stabilise the ankle. The TRX takes some of the load out of upper leg muscles. |
| C2. Standing Calf Raises | Ok so not quite agonist antagonist, but don't underestimate how strong your calf and lower leg muscles need to be! |
| D1. Banded Glute Bridge | I like to end a session with these. If there's no band available, I'm particularly fond of single leg bridges! Primarily to work Glutes & Abs, but there's no denying we get our hips involved here too. |
A lot of these exercises don't need any kit and can be done body weight only. If you have a stair case at home, you can do Bulgarian's with your foot on a stair, and pistol squats by sitting down (it just makes it a little harder!).  Get ready for leg day!