Posted on January 02, 2018 by Kate Halsall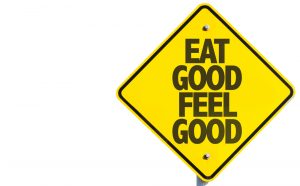 I currently follow so many fodmap and vegans on instagram, whose food is so beautifully presented, that I spend a lot of my time hungry! One thing I have noticed however, is that this delicious looking food is predominantly presented in a bowl. Aka a Buddha Bowl.
I started to ask myself, is this what a Buddha Bowl is, so I did a little research. The Buddha bowl is often described as a "macro", "hippy", "glory" or "sunshine" bowl. In essence however, the Buddha Bowl is simply a combination of grains, vegetables and protein. As long as it is nutrient-rich, anything goes! So here's what happened when the fodmap vegan met the Buddha bowl.
Lemon Rice With Spinach and Mint:
1 cup rice (I use long grain)
2 cups water
1 lemon – juiced and zested
1 small pack of spinach
1 handful olives
1 handful toasted pine nuts
1 handful halved cherry tomatoes
Place the rice, water, spinach, and lemon into a pan. Bring to the boil and then reduce the heat and cook until the water is absorbed and the rice tender. Fluff the rice and let it rest, covered. When serving, garnish with olives, pine nuts and olives.
Spicy Chickpeas:
1 x 260g tin chickpeas
Olive oil to drizzle
1/2 tsp chilli powder
1/2 tsp smoked paprika
1/4 tsp turmeric
1/2 tsp cumin
salt and pepper
Line an oven tray with baking paper. Mix the spices, oil and chickpeas together and place on the oven tray. Bake the chickpeas for 20-25 minutes at 200C or gas mark 6.
Smoked Tofu:
1 pack Organic Smoked Tofu approx. 200g, sliced (I use Dragonfly)
1 tsp coconut oil
Grill the sliced tofu for 5-10 minutes on each side. This will not only start to dry the tofu out but it will also start to make the outside go a little crispy. Melt the coconut oil in a stir fry or frying pan and add the tofu, turning regularly so that it is cooked through and browned – not burnt!
For The Garnish:
I added 1/4 avocado and some slices of beetroot because I love them – and it adds great colour to the dish.
This Buddha Bowl looks great when it's all put together neatly – but not good enough for me to take a picture and post!