As a personal training company we believe that for the best results nutrition and exercise go hand in hand. However, we also realise that whilst some people are motivated to follow their own exercise regime, they still need support and advice about their nutrition which is why we offer nutritional consultations. During these nutritional consultations we solely focus on how we can optimise your diet for you, your goals and your lifestyle.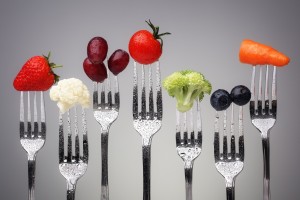 Nutritional Principles
Our nutritional principles are quite simple really, after all, why complicate things?
1. Eat as clean as possible – making as much as you can from fresh and avoiding processed foods.
2. Follow a balanced diet based on Low Glycemic Index carbohydrates, healthy fats and high protein.
3. Follow a diet which you can sustain in the long term….we do not believe in fad diets and quick fixes, otherwise you will not stick to it long term. Our philosophy is to provide you with the knowledge to empower you into making the right choices about your food which become a lifestyle choice. Who wants to feel like they are on a diet for the rest of their life? Not us and nor will you if you take on board the advice we offer.
4. Follow a eating plan which works for you and your lifestyle. Everyone is different so focus on what works for YOU.
5. Have a little bit of what you fancy…life would be boring without the occasional treat.
What Are The Benefits of Booking A Nutritional Consultation? 
* Booking a nutritional consultation is not just for those people who want to lose weight or drop body fat, everyone can benefit from a nutritional consultation. 
* To optimise your training, getting your nutrition right is a must. Booking a nutritional consultation will help to hit those goals you desire and might be the missing link to hitting those goals once and for all.
* Ensure you have the right balance of macro-nutrients in your diet
* Improve other lifestyle factors such as sleep and energy levels.
* If you're someone who exercises a lot then a nutritional consultation will ensure you are fuelling your body sufficiently.
Take a read of our blog about the benefits of booking a nutritional consultation.
Packages
Nutritional Consultation (60 minutes) – £60.00
You will be asked to complete a 5 day food diary which will be analysed and feedback given. Improvements to your diet, based upon your lifestyle and goals, will be provided during your consultation and in a written report.
Monthly Follow Up Session (45 minutes) – £50.00 per session or £130.00 for 3 monthly sessions 
Meet with your trainer either face to face or on Skype to discuss your progress. Every month you will be asked to complete a food diary to assess your progress and see how successful you have been at implementing our recommendations. We also provide support through weekly emails or phone calls.
4 Week Food Plan – £40.00 
Your own personalised four week food plan based on your goals and lifestyle.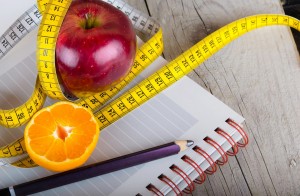 The Complete Package – £150.00
The complete nutritional package:
* Initial Nutritional Consultation
* 4 Week Food Plan
* Health Assessment – Body Mass, BMI, % Body Fat, Inches, Blood Pressure
* 1 Month Follow Up Meeting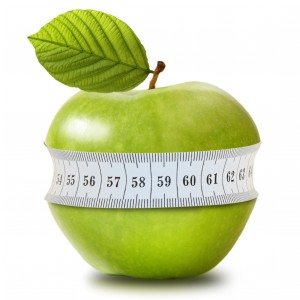 What Our Clients Say…
Being mentored by Lucy about 'you are what you eat' has really changed my life! Lucy spent time talking through the benefits of healthier options and really helped me understand where improvements to my diet could be made. Being so stuck in my ways, I genuinely thought I wouldn't be able to do it, but once you start working through what's good to eat for each meal you feel so much better for it. I didn't believe Lucy at first but it really does become a way of life, and a much better one at that. I'm so grateful to Lucy for her continued support in making it happen for me. Without her help and advice (and some fabulous recipes) I wouldn't be in the shape I'm in now, which is probably the best I've been in my life!
Rachel Greenwood
As a self-professed carb fiend, I was more than a little sceptical that I would be able to follow any kind of nutritional plan that Lucy gave me. It took me probably a couple of weeks to get fully into following the 'block plan' but it's actually quite interesting to see how eating different foods can alter your body composition. It's really good because you don't have to count calories or points or anything like that, which is a good job because that would really irritate me after a week! It's easy to follow when you get your head round it because you get to have a certain amount of "blocks" of protein, fruit, veg, dairy, fat (yes, fat!!) and grains a day and once you get used to the size of a "block", you're well away.
I've been following it for a couple of months now and I don't think I've ever managed to trough my way through everything I should eat in a day, so it definitely isn't a "diet" in the way most people probably think. In fact, I've never eaten so well and my boyfriend has inadvertently lost weight by just eating the same things I do and he certainly isn't the type of person to follow any healthy-eating plan! I do still have days when I sneak in a few bad carbs (don't tell Lucy!) and I could sometimes cry when I see a rustic loaf, but I do admit that I feel a lot better for the changes I've made and I like how it fits easy into my lifestyle.
P. Bardsley
If you are interested in booking a nutritional consultation contact us today by email or call 0113 243 0161.