Welcome to motive8, Leeds Personal Training Team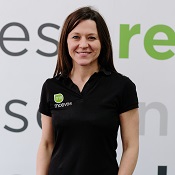 Jenny Cromack
Director
Jenny is the founder of motive8 and has worked in the fitness industry for the last 20 years.

As a personal trainer, Jenny's specialism's are fat loss, strength training and endurance training. She has a great track record with her clients, from helping clients with no running experience complete 5k's and 10k's and helping client's lose up to 5 stone. Jenny is also qualified in pre and post-natal training, and loves keeping her pregnant clients in shape.

A keen triathlete, Jenny represents Great Britain for her age group at triathlon and duathlon. If she's not at work she'll be out on her bike, swimming in a lake or out for a run.

GREATEST PIECE OF ADVICE....
If you have an 'off-day' don't fall off the wagon completely. Get back into your routine straight away. One 'off day' probably won't upset your progress, but many 'off days' will!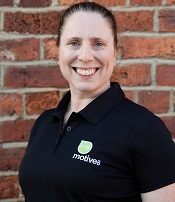 Kate Halsall
Personal Trainer & Biomechanics Coach
Kate is an enthusiastic, passionate and sometimes little over-excited personal trainer who has worked in the industry since 2009.

Also a qualified Biomechanics Coach and Sports Massage Therapist, Kate's specialisms include exercise for the management of lower back pain, weight/fat loss, group exercise and working with specialist populations.
Kate is also pre and post-natal qualified and loves training small groups of pregnant ladies!

Kate loves ALL exercise and has recently started participating in cycling sportives. Outside of work Kate loves going to fitness weekends, walking in the lake district or being out on her bike.

GREATEST PIECE OF ADVICE....
Give it a try – what's the worst that could happen?
Emily Forbes
Personal Trainer
In addition to being an awesome Personal Trainer, Emily is also motive8's go-to expert in nutrition and runs our Optimise Coaching programme

Her amazing nutritional advice, combined with effective programming is a recipe for success when it comes to achieving your goals.

Emily is a massive fan of strength training and Yoga and takes an holistic approach to exercise, nutrition and health. Her attention to detail with programming & support is second to none - get ready to smash your goals!

GREATEST PIECE OF ADVICE....
The key thing to achieving your goals is consistency....this will help you achieve your goals for the long term.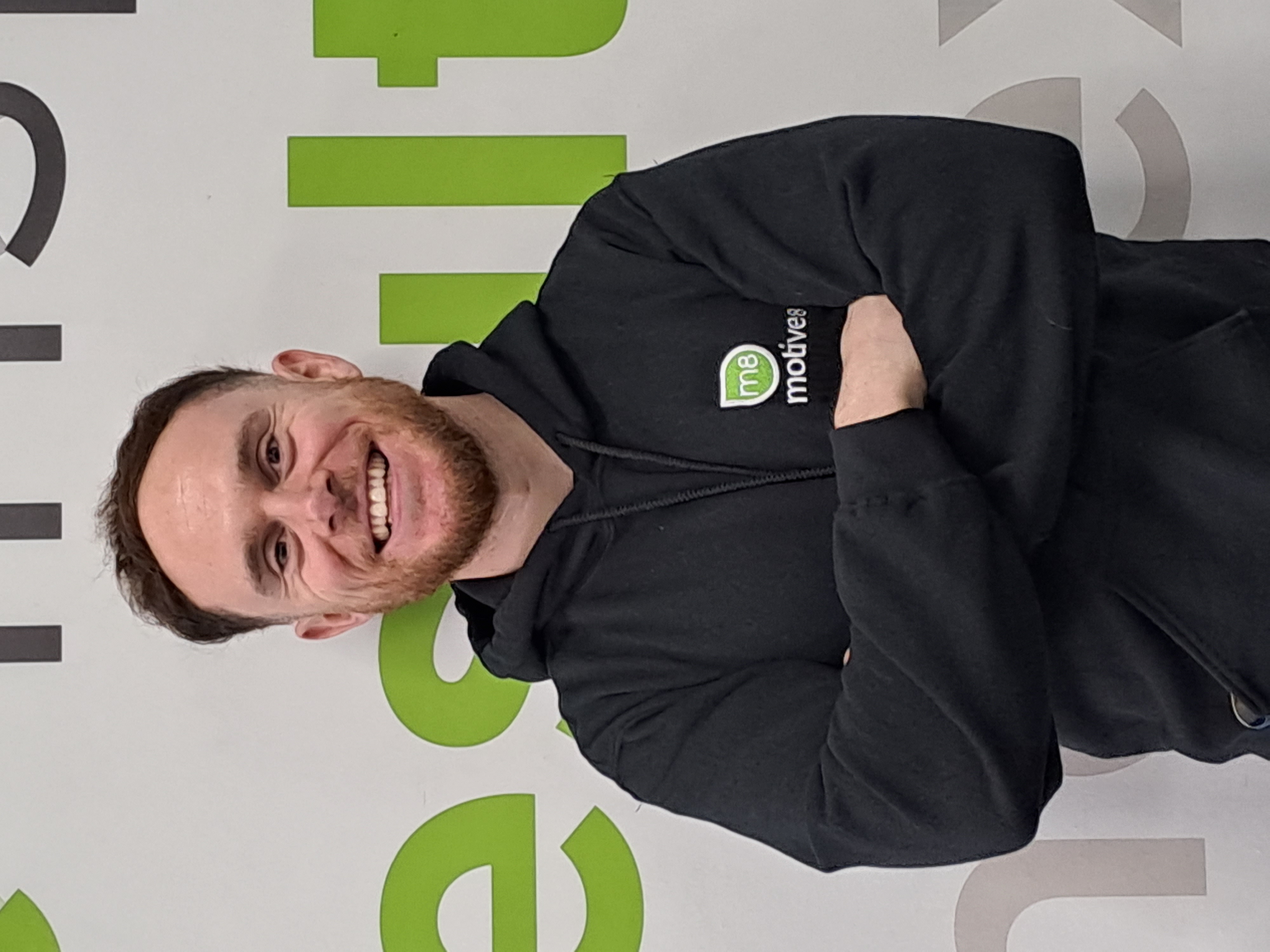 Michael Baylis
Personal Trainer
Apart from helping people achieve their health and fitness goals, Michael's other greatest passion is Leeds United!

Michael's forte is strength and hypertrophy training; he is a great advocate not only of the physical benefits of training, but the mental benefits too.

Michael loves being able to help people become fitter, healthier and stronger. In his words ''the amount of joy and job satisfaction I get from helping people is absolutely priceless''

GREATEST PIECE OF ADVICE....
I have a couple….
Firstly, focus on your own goals because you are there for YOU; never compare yourself to anyone else's journey.
Secondly, consistency combined with training intensity will ultimately yield the best results.