Posted on September 03, 2018 by Jenny Cromack
In this blog I share my top books that I have read over the past few months. You may be wondering what this has to do with the gym! But as you will see, the books I suggest have gym-related themes and have been hugely beneficial in helping me with my PHD. On top of that, they are also interesting and entertaining reads about the world of bodybuilding, masculinity and steroids.
1. "The Hero's Body" by William Giraldi
Giraldi is a successful novel writer; but in this book he provides a gripping memoir into his relationship with  bodybuilding, masculinity and steroids. The "Hero's Body" takes us on a journey of a young man who's masculinity guides his desire to build a muscular physique. He provides an honest and enthralling insight into his relationship and admiration for his (single) father; and how this also guided his sense of identity and muscular masculinity. For those who want to self-reflect on their own relationship with muscularity I would say that this book provides some food for thought.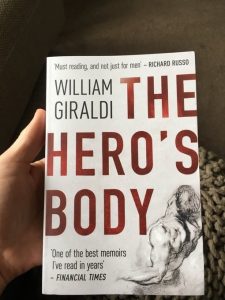 2. "Muscle: Confessions of an Unlikely Bodybuilder" by Sam Fussell
This is a life story that is written in a very creative, funny, and insightful way. Fussell honestly opens up about the experiences and self-perceptions that led him down the path of muscularity and eventually bodybuilding and steroid use. It provides us with a vivid insight into the way bodybuilding engulfed his life and what his muscular physique represented and meant to him. If you are looking for an entertaining and easy read about bodybuilding this is a definite read for you.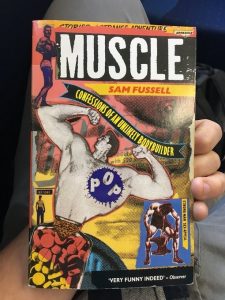 3. "Little Big Men: Bodybuilding Subculture and Gender Construction" by Alan Klein
This book stems from a long-term ethnographic study where Klein immerses himself in the exotic subculture of bodybuilding in Venice Beach, California. It provides an intimate insight into the going ons within this relatively misunderstood gym culture. His work provides us with some understanding of the masculinity-related motives that underpin these men's relationship and desires for hyper-muscularity. If you have interests in bodybuilding and the sub-cultural "innards" then this is a great read for you.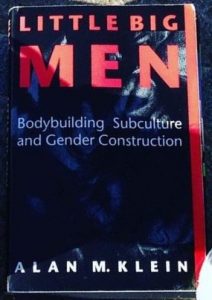 4. "The Dirtiest Race in History" by Richard Moore
This book is an eye opening journey into the world of athletic doping and substance abuse. Moore provides us with interviews with key individuals related to the Ben Johnson doping scandal at the 1988 Seoul Olympics. This book shocks us with the behind the scenes happenings of the world of athletics and performance enhancing drugs. This book could not be more appropriate given the modern sport doping crisis! If you have an interest in athletics, sport or doping in the industry, then this is a great book for you.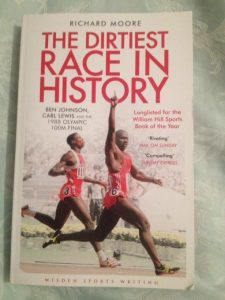 These are just four of the many books I have read of late and I wanted to share these with you. Whilst bodybuilding, masculinity and steroids may not be everyone's cup of tea, hopefully these reads will compliment your interest in everything gym, muscle, and weights related.
If you are interested in some of my other research, see the links below:
Understanding anabolic steroids part one
Understanding anabolic steroids part two
Bigorexia – the bigger the better
Enjoy!