Posted on November 28, 2018 by Jenny Cromack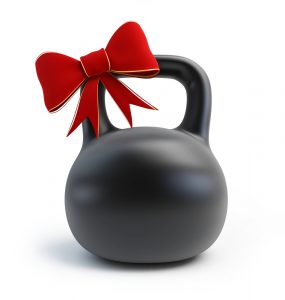 With Christmas creeping on us we thought it would be beneficial to provide some hints as to what your man (partner, brother, father, uncle and beyond) may appreciate for the festive season. We offer you a mix of christmas gift ideas for him; ranging from sport, fitness, and health-related gifts and day trips and experiences.
Sport, Fitness, & Health Gifts:
Golfing GPS Watch – help your loved one track and evaluate their golfing game with better precision. These are a great gift that allows you to gauge distances, course layouts, and record you shots and scores in real time.
Move GB Membership – is your loved one always away or on the move? Why not provide them with the ultimate in flexible memberships that allows them to attend a range of gyms, classes, and activities across the country.
MyZone Physical Activity Belt – this advanced piece of wearable technology offers a great tool for monitoring the fine details of your workout and ensuring you stay within the designated workout zones. It also allows you visually compete with those in your establishment and around the world.
Voodoo Bands – these bands are used to wrap joints and aid with joint restriction and mobility. Great for those ageing gym goes whos joints are slowing them down.
Playr Training Vest (GPS) – this cool bit of gym-wear allows you to place your phone in a protective pocket and allows you to monitor your GPS data. This is great for your weekend warrior dad or brother who wants to prove how far they run in a game.
Day Trips and Experiences:
Track Days – these are great for the adrenaline seeking, petrolhead, speed freak father or husband who wants to get behind the wheel of a powerful machine. Let them loose on a race track at 100's of mph! Our friends at 6th gear experience offer a great driving experience with plenty of additional drivign experiences.
Bounce Below – this experience is a great trip to the heartlands of wales that offers a unique way of caving. You can exploring deep within the slate caverns of Blaenau Ffestiniog via the mode of trampolines and slides. A great day out for all the family can be found here zipworld.
Penrhyn Quarry Velocity Zip Wire – another ideal gift for the adrenaline junkie. This is the fastest zipline in the world that takes you across the Quarry of Penrhyn at over 100mph. Scared of heights or just want to shock your dad? Send him high up and launch him down a wire at great speed. Find out more here Penrhyn Zip.
Hopefully this blog gives you a few unique gift ideas for those special men in your lives. You can thank us later when you see the thrill and excitement on your loved ones faces.