Posted on June 10, 2017 by Kate Halsall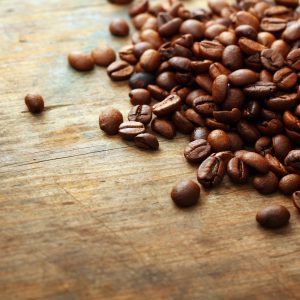 I came across this amazing quote the other day: "Milk should be considered as food – not a way to hydrate". What do you think – do you disagree? Well hold that thought until you have read the rest of this blog, you may think differently! This all came about because of some of my weight loss clients and their coffee drinking habits – and of course I'll admit that until recently I was having at least one soya latte a day. But then as I received more and more pictures of takeaway coffee cups…flat whites, lattes, cappuccinos, etc…. I became transfixed on whether this regularity was good for us: was it hampering our weight loss goals, are they just alternatives to protein shakes, are some coffees or milks better than others and so on….
This is by no means an anti-dairy blog. The aim is to simply highlight what people are consuming, and provide education as to why some types of coffee could actually be considered a snack, not a drink! Milk obviously contains calories (what doesn't!), but do you know how many calories that drink actually contains. We also all know that some dairy can be high in fat, but have you considered the amount of sugar which is in your favourite brew? Keep in mind that some milks such as semi skimmed and skimmed have added sugar to make them taste nice!
I've compared the nutritional information from a number of our favourite coffee shops (links at the bottom). I've stuck to "medium" but these servings sizes vary between baristas, and some give take out values AND drink in (and they are different) – this is why some of the ranges are so large. Initially I looked at the skimmed milk option as this is what my clients have been drinking (except for flat white which is generally served with whole milk) , but I've also added in whole milk as a comparison too.
DRINK
CALORIES
FAT(g)
SUGAR (g)
PROTEIN (g)
skimmed
whole
skimmed
whole
skimmed
whole
skimmed
whole
Caffe Latte
100-103
172-207
0.2-0.8
8.4-12.1
13-14
12.8-14
9.9-10.7
9.5-10.4
Cappuccino
70
116-129
0.1-0.7
5.6-5.9
8.5-9.5
8.2-9.6
6.5
6.5
Flat White
105-119
5.8-6.7
8.5-12
6.5-9
Chai Tea  Latte
140-155
194-208
0.2-0.5
5.0-7.9
20-30
20-30
5.8-6.9
5.7-6.7
The shocker to me was the Chai Tea Latte. Don't forget that the government guidelines for an "average adult" and their daily total sugar intake (both naturally occurring and added) is 90g – a Chai Tea Latte contains almost half of that!
So here's what I think…. whole or full fat is the healthier option as it's naturally occurring sugar, and whilst it's higher in fat, it's not all saturated. But if you're looking for weight loss, don't drink your calories!
https://www.starbucks.co.uk/quick-links/nutrition-info
http://www.costa.co.uk/nutrition/
http://calorielab.com/restaurants/caff-nero-uk/3024