Posted on December 12, 2017 by Jenny Cromack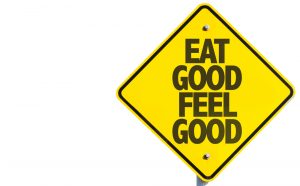 Christmas is two weeks away now, you will have noticed how the festivities are in full swing. A massive part of Christmas, is the festive foods. Some of the classics are mince pies, Christmas cake, cheeseboards, festive chocolates, mulled wine, trifle etc, etc, etc. Isn't it hard to stay healthy with all these temptations to hand? Well I have just the trick with these Christmas peppermint fudge balls!
The main key in my opinion is to have healthy snacks and nibbles available. I know personally, one of the biggest danger over Christmas is the unlimited availability to these nibbles – it very easy to constantly graze in-between meals and then get to the main event on Christmas day and still eat a large three course meal…..with all the trimmings!
One of my top tips this year is to select the right nibbles to have on your coffee table or in front of the fire, that wont be too damaging if you pick at them now and again, but also have a high enough calorific content that they will also fill you up. Don't worry I aren't going to suggest eating ice-berg lettuce leaves all Christmas!
Top 3 Healthy Christmas Nibbles
So here goes, my top three healthy Christmas nibbles. I have included one sweet recipe that will hopefully keep you away from too many mince pies or slices of yule log. Don't, however, use this as an excuse to finish off an entire plate in 10 minutes. I hope you like and enjoy the following.
The first two are simple, but don't be disappointed, keep reading to number 3 and you will be excited….I promise!
Mixed nuts: Keep it simple, we all know nuts are a major source of essential fats, high in energy and good to fill you up quickly. Try to avoid glazes or extra seasoning.
Olives: Maybe not everyone's taste buds, but if you like them, olives are great little nibble that all you really must worry about it is the salt content.
Peppermint fudge energy balls.
Peppermint Fudge Balls Recipe
Ingredients
75g Almonds,
50g (6) dates,
1 tbsp cocoa – good quality
vanilla extract,
peppermint extract,
dark chocolate chip (80%+) 25g.
Method
1) Add the almonds to a food processor and blitz,
2) Add the dates and blends well
3) Now mix by hand, adding the cocoa, vanilla and peppermint extract. If needed add some water until the mixture combines.
4) Add the chocolate chips – to keep these as healthy as possible stick to the amounts above!
5) Roll up into equally sized balls and then place them in the fridge for anything up to 24 hours, 30 minutes will do if you are super peckish. Dead simple and a great snack!
Hope these helps, if you come across a recipe or snack you would like to know the nutritional advice about, feel free get in contact or ask anyone here at motive8. Have a splendid run up to Christmas ladies and gents.