Posted on December 23, 2017 by Kate Halsall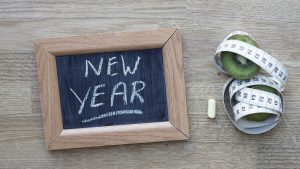 I've probably said this before, but I don't do new years resolutions. I've never seen the point of "waiting until Monday" or "starting in the new year". Instead, I like to be totally organised – so for example I already have my holiday booked, I know what I'm doing for my birthday and I have an additional calendar of work events all set up and ready to go. Whilst I accept that things can and will change, this is what my 2018 currently looks like!
A Year of Firsts
To be fair, there were some firsts this year too… I cycled in my first sportive and taught part of the Level2 Certificate in Fitness Instructing (Gym) for motive8IQ. But 2018 is promising so much more!
The Yorkshire 3 Peaks – you should see the events calendar that myself and the motive8 team are looking to be part of this year – you guys are invited too! I do my share of walking, but I have never done the Yorkshire 3 Peaks. On Saturday the 12th May I intend to complete this….I have a weird foot injury so it's not going to be easy, but it's not until May so I've got plenty of time to practice! If you want to join me let me know!
Level 3 Certificate in Personal Training – yes, ok, I already have one of these, but I've never trained anyone else to become a personal trainer. It's exciting! If you're interested in a change of career, have a look at our Motive8IQ site!
More Learning
Level 2 Certificate in Complimentary Therapy AND Level 3 Sports Massage Therapy – I love learning and these are on my list of qualifications I'm looking to obtain this year
Repeating Successes
I loved the Yorkshire Lass Sportive this year so I'm going to do it again! If you want to join me, it's on the 5th August
Amongst many of the other successes from this year was our first Charity Pub Quiz. Over 45 of you joined us for some great Quiz rounds such as "what's that smell" and "plasterscene" and we raised over £1200 on the night. Well, this year we're going to smash that! The next Motive8 Pub Quiz is Thursday 22nd March at the Northern Monk – get it in your diaries, and grab yourself a hat as we're supporting BTRS and their Flat Cap Friday event.
Even More Fitness Events
Alongside my usual fitness weekends, classes, training, and the Yorkshire 3 peaks…did I mention our amazing events calendar?! Well I plan to take part in all of the following:
Big Bike Ride – 2nd June
Total Warrior – 24th June
Abbey Dash – 4th November
Santa Dash – 9th December
I'm also looking at Swim22 which is 22miles of swimming completed between the 22nd Feb and 22nd May. So there's a lot of prep I need to do – and that can't wait until the new year! I'm already upping the workouts I do, ensuring I swim at least once a week and plan to start Park Runs as soon as my Saturdays become free.
So 2018 is already nice and busy, just the way I like it!