Posted on October 04, 2017 by Jenny Cromack
Emily has recently joined the team at motive8 as a Personal Trainer, with a First Class BSc in Nutrition, we're excited about learning as much about nutrition from Emily as we can. Despite being quite new to the industry, Emily has already made an impact in her classes putting everyone through their paces. Why not come along and give one of her classes a try?!
Find out more about Emily and why she became a personal trainer.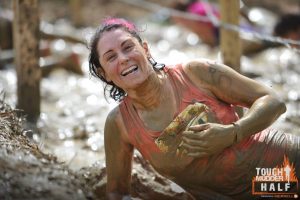 What was the attraction to working in the fitness industry?
It's simple, I just want to help people! From experience, I understand how exercise and a good diet make me feel and I others to feel like this! As my studies would indicate, my main passion is nutrition but this goes hand in hand with fitness – you need both for results.
Do you have any areas you specialise in?
At the moment no, I'm relatively new to the industry so need to explore and study more to find the area I'd like to specialise in. At the moment, I just want to do it all!! I obviously would say one of my main areas of specialism is nutrition and I'm also continuing my studies in this area with the MAC Nutrition Course.
Do you have one key piece of advice for achieving your goals?
One word, consistency! Consistency is king; it is better to work-out 3 times a week, 52 weeks of the year than 7 days a week, 4 weeks of the year.
What do you love about working as a personal trainer?
I get excited about going to work! Helping people reach their goals and improve is very rewarding. I'm also constantly learning myself.
Do you train?
Yes, I swim, do yoga, do circuits and enjoy strength training.
Have you always been into fitness?
Not really. I grew in South Africa, I was active as we lived on a mountain and had a pool in our garden but I never really played sports at school. As an adult I became a member of a gym, and I started training consistently when I worked in the military in my twenties.
What do you like? Dislike?
Anything which involves food and I'm happy! I have a disliking for paying for parking and therefore parking tickets!