We all know we should be looking after our posture – sitting and standing correctly – but do you really know how good your posture is? Do you sit and stand correctly? Do you suffer from back pain?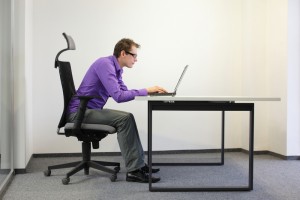 At motive8 North we offer postural assessments and advice about how to manage lower back pain to help alleviate any aches and pains.
Worryingly, 8/10 adults will experience back pain or related problems at some point in their working life – it's likely that you're one of these people as you are sitting reading this!
Do you have niggles, pains or tension that never seems to go away? Have you ever considered these aches and niggles maybe due to your posture? Correcting your posture through performing corrective exercises may help alleviate these aches and pains. 
Booking a postural assessment with our Level 4 Certified Trainer, Kate Halsall may help iron out those aches and pains and alleviate any back pain once and for all. ​
All of our Postural Assessments begin with an in-depth questionnaire to discover more about you and how certain lifestyle factors may affect your posture and/or any back pain you may be suffering from.
The "90 Second"  Postural Assessment (15 minutes)
What is it?
We perform a 90 second visual check of your key postural areas using postural analysis software. This analysis is partnered with discussion and an assessment around lifestyle factors which could impact and improve your posture.
Who is it suitable for?
Everyone, regardless of type of employment or activity level.
How long does it last? 
15 minutes
How much does it cost?
£20.00
Postural Assessment (45 Minutes)
What is it?
Our Postural Assessment package combines the standing assessment performed as per our 90 second assessment, in combination with a seated assessment and various range of motion and functional movement assessments. These will help to identify any areas of muscle dysfunction. Based on the outcome of the postural assessments, we produce a personalised report and provide you with a list of recommended exercises to improve your posture. 
Who is it suitable for?
Those people who spend a large amount of the day either sitting or standing; people looking to start or improve their physical activity levels; pregnant ladies; anyone concerned about their posture.
How long does it last?
45 minutes
How much does it cost?
£40.00
Programme Design for Low Back Pain Sufferers
Please note motive8 trainers are not trained doctors therefore if you have any concerns you should consult your GP immediately. We cannot diagnose why the pain is occurring, but we can put together a programme to help with the management of back pain
What is it?
We start with the static and movement assessments which are performed as part of our other packages. However, we also use movement based tests for low back pain suffers so that we can produce personalised and specific mobilisation, stretch and strengthening exercises which pertain to low back pain sufferers.
Who is it suitable for?
People who currently suffer with or have suffered with low back pain; people who are concerned that they may get low back pain; people who are interested in incorporating more stretch and core strengthening exercises into their training programmes.
How long does it last?
60 minutes
How much does it cost?
£50.00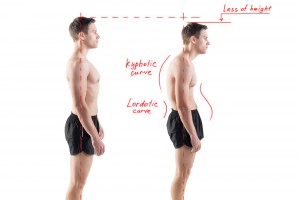 Take a read of our blog to find out the benefit of booking a Postural Assessment. If you would like to book a postural assessment then drop us a line by email or call 0113 243 0161, we would love to help!