Posted on December 24, 2015 by Jenny Cromack
You know how much the personal trainers at motive8 North love burpees!  Here is a quick blog, which might make you think twice about over indulging on Christmas Day! Ooooh bah humbug you might be thinking, but when you look at how many burpees you need to do to burn off one too many mince pies, you might think again!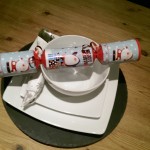 The average person burns around 9 calories per 1 minute of burpees, so we are basing our burpee facts on this!
A recent survey found that in the week between Christmas Eve and New Year's Eve the average person puts on 4lb…..ouch!! As 4lb of fat equals 14,000 calories that is the equivalent of performing around 26 hours of burpees!! Rather you than me!
If you look online, it is estimated that the average person consumes around 7,000-8,000 calories on Christmas Day alone! Wow that is serious scoffing and 13 hours of burpees!
Let's have some Christmas fun and take a look at how some of those calories breakdown and how many burpees you would need to do to burn it off.
Breakfast – many of us start the day with a healthy breakfast of smoked salmon and scrambled eggs, but add a Christmas Day tradition of bucks fizz with it and you're soon adding more calories….and more burpees! The salmon and scrambled eggs only amount to around 135 calories (15 minutes of burpees), but the bucks fizz add another 95 calories or another 10 minutes of burpees! 
Christmas Dinner – a traditional Christmas dinner of turkey with all trimmings is estimated to be around 1450 calories, or 2 hours and 40 minutes of burpees
Pigs in blankets – These may seem innocent enough, but 5 of these little fellas will cost you 400 calories or 45 minutes of burpees!
 3 glasses of wine enjoyed with Christmas Dinner is over 500 calories or just under an hour of burpees 
Nibble on chocolates throughout the day, and for every 10 chocolates (around 395 calories), you will be doing another 45 minutes of burpees!
Enjoy a couple of mince pies (460 calories) and get down and give us 50 minutes of burpees!
Add a slice of Christmas cake and slice of cheese and you can add another 50 minutes of burpees!
Whilst we are sure everyone won't indulge to the extreme of 7000-8000 calories it's easy to see how the calories soon tot up, especially if you add booze on top. Take out the unhealthy snacks and alcohol and added-extras and Christmas dinner can be quite healthy.
We're not saying don't enjoy yourself this Christmas, a little bit of what you fancy won't harm BUT don't over indulge otherwise you will be doing burpees from now until the New Year!
Have a great Christmas, the motive8 North team