Posted on August 16, 2021 by Kate Halsall
The Flaunt Digital boys, Chris, Jamie and Lee, are lunchtime regulars here in the motive8 gym. Their friendly banter (not forgetting the terrible jokes) and their approach to their workouts, is what got them nominated for members of the month.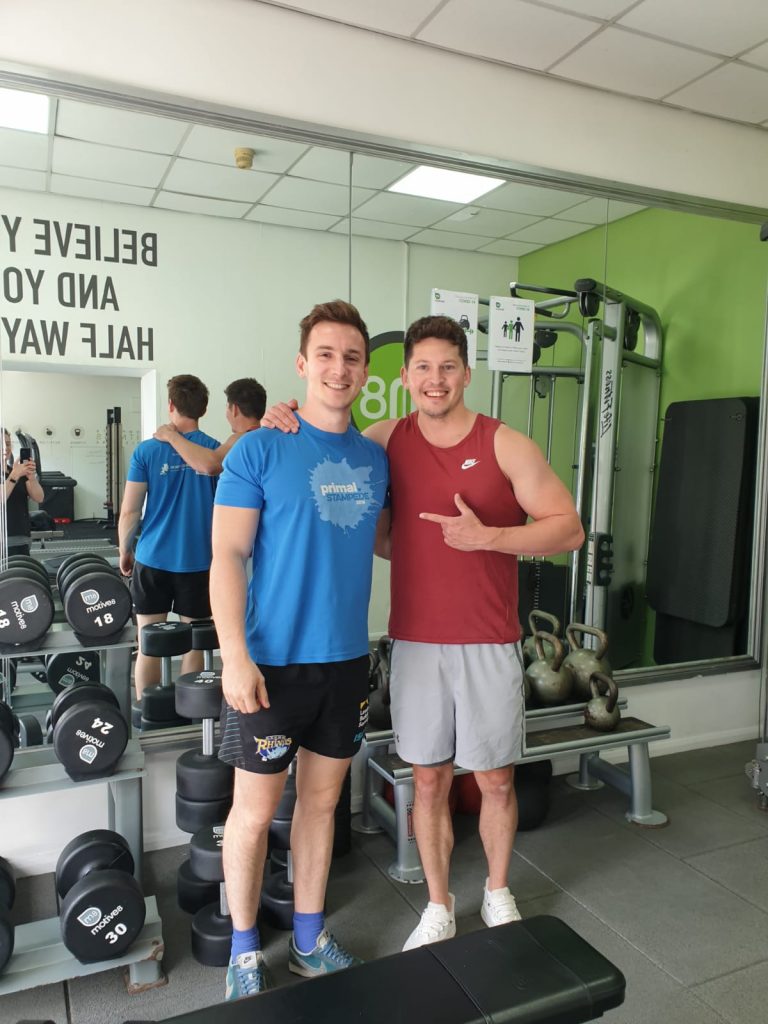 How long have you been training at motive8?
J & C- Since 2016 when we first arrived at Round Foundry Media Centre for our first ever fixed office with Flaunt Digital!
What is it about the motive8 gym that works for you?
J – We like the small, friendly setup. We're not really interested in using machines so the well equipped weights area and racks are perfect for us. It's also just across the road from our office so it's easy for us to get to.
C – The great quality equipment is perfect for our needs. The location is key for us, smack in the middle of the Leeds media hub.

How do you keep yourselves motivated?
J – We all like to drink and eat far too much on the weekend (and sometimes in the week) so really that's our motivation – if we don't keep coming back we can't keep eating and drinking!
C – As Jamie said, we love to eat and drink, so offsetting that with a few mid week workouts helps maintain a good balance of mental and physical wellbeing. I've always had a passion for health and physical fitness, so it's a lifestyle choice requiring little conscious motivation.
What would you say to others who were interested in joining motive8?
J – If you're looking for a really welcoming setup away from all the boring corporate gyms then this is the place. It's no nonsense and the staff are great!
C – Fantastic gym / community spirit comes with the territory. A combination of positive vibes, quality gym equipment & knowledgeable PTs makes this a cracking choice of gym for anyone looking for a more personalised gym experience. 
Thanks for the nice words guys! We love having you as part of our gym community. Keep up the good work, we'll be seeing you soon!